Powder Coating Technology
Rim powder coating is a process where a uniform and extremely durable paint-like coating is applied to an aluminum or steel rim. The process involves spraying finely ground, electrostatically charged powder particles of pigment and resin mixture onto a rim surface to be coated. The positively charged powder particles adhere to the electrically negative surface of the rim.  The coated rim is then placed into a curing oven  at a specific temperature and for a specific length of time. Powder coating technology is a great alternative to liquid finishing technologies. Powder coated finish is durable, uniform and cost effective.
Rim Powder Coating Process
As part of our rim powder coating service Tirehaus performs the following steps:
separate rim from tire if necessary
check rim for straigtness
clean up of rim face
removal of minor curb rash
full sandblasting (inside and out)
rim powder coating and heat curing
tire re-installation
wheel balance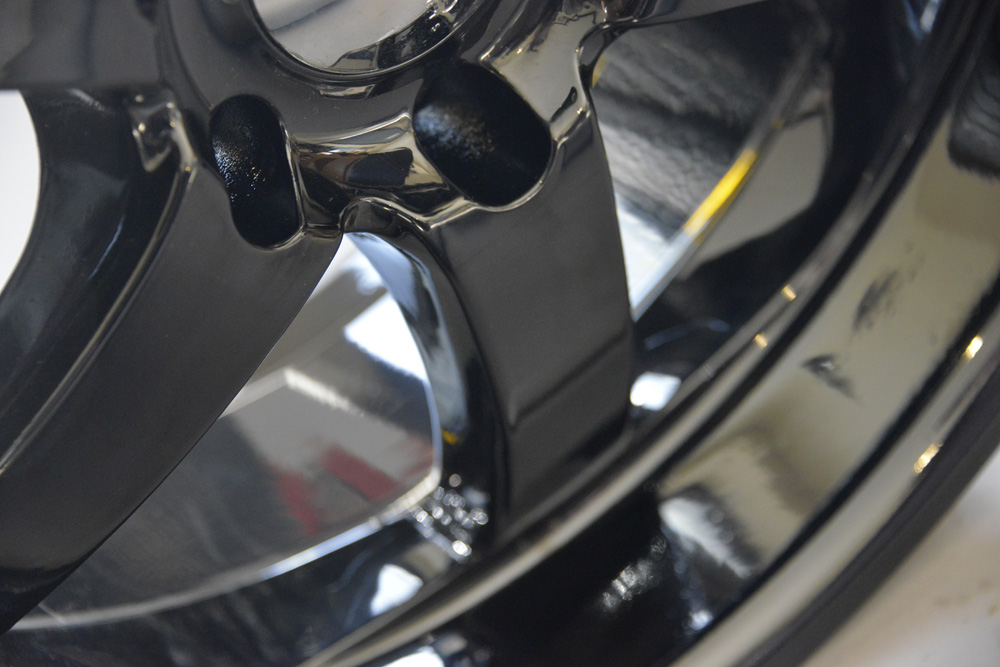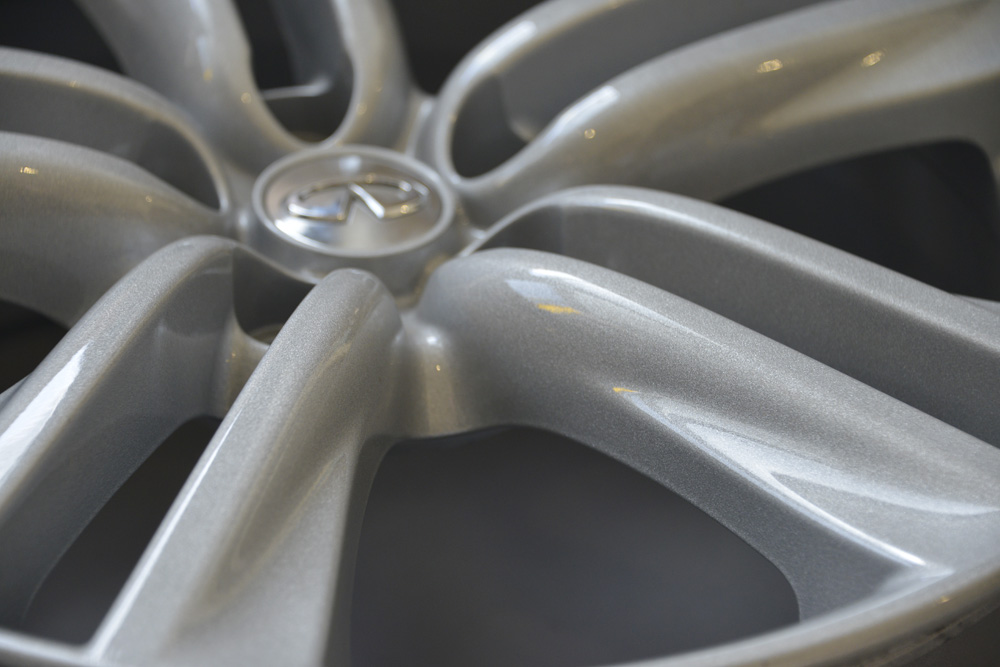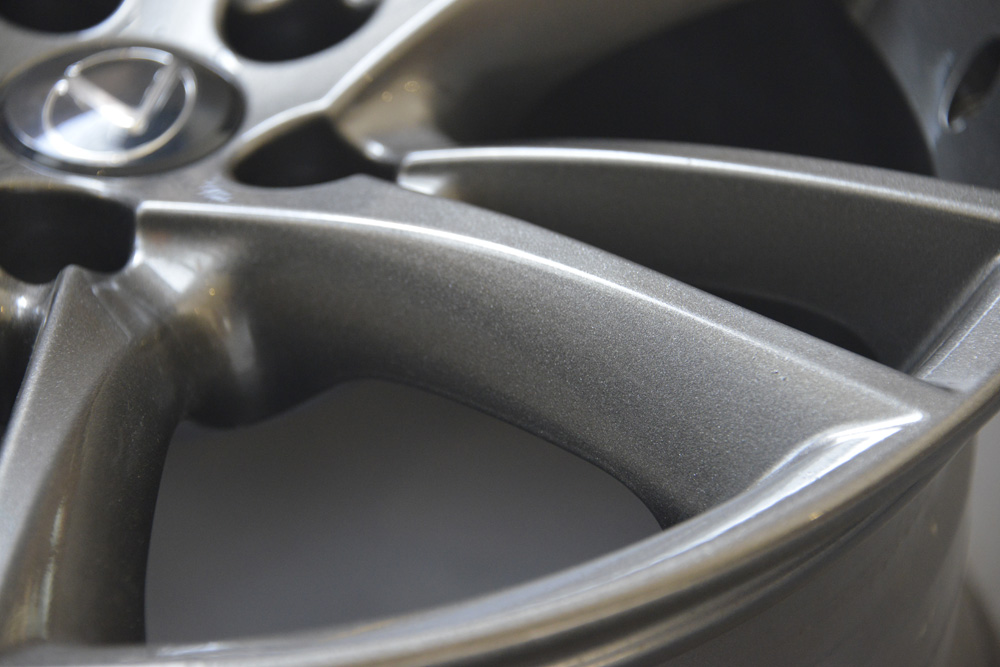 Rim Powder Coating Colour Choices
A variety of colours is available to choose from. We can closely match your original rim finish or create something unique to compliment your vehicle's colour and your personal style.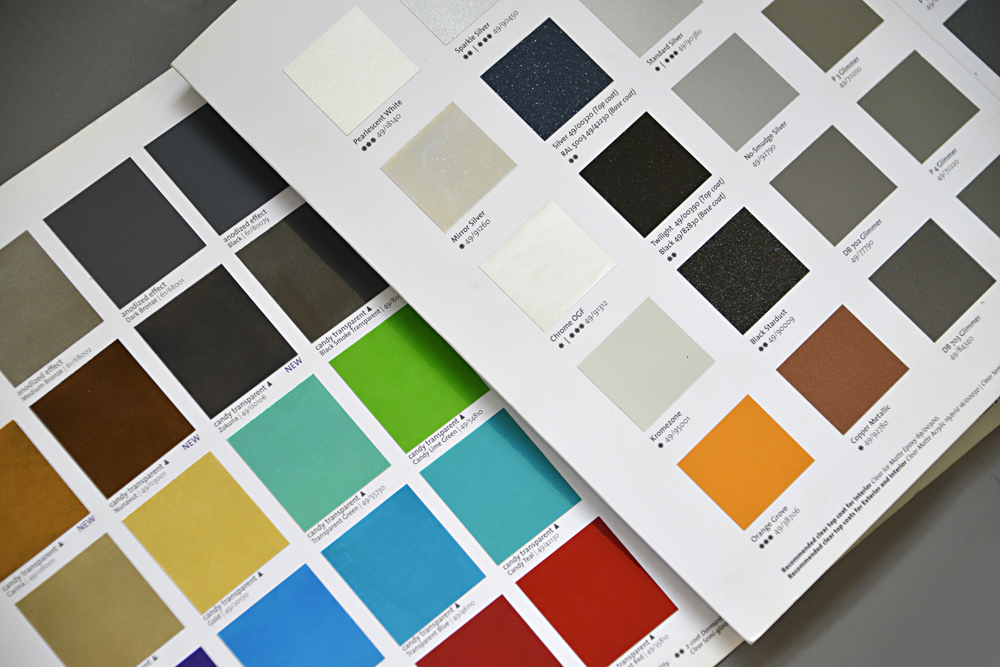 Powder Coating Samples
Please see the samples below for possible colour and finish examples. Follow this link to view our Wheel Refinishing Project Gallery. For more information and a price quote please call our shop at 905-387-8555 or contact us.